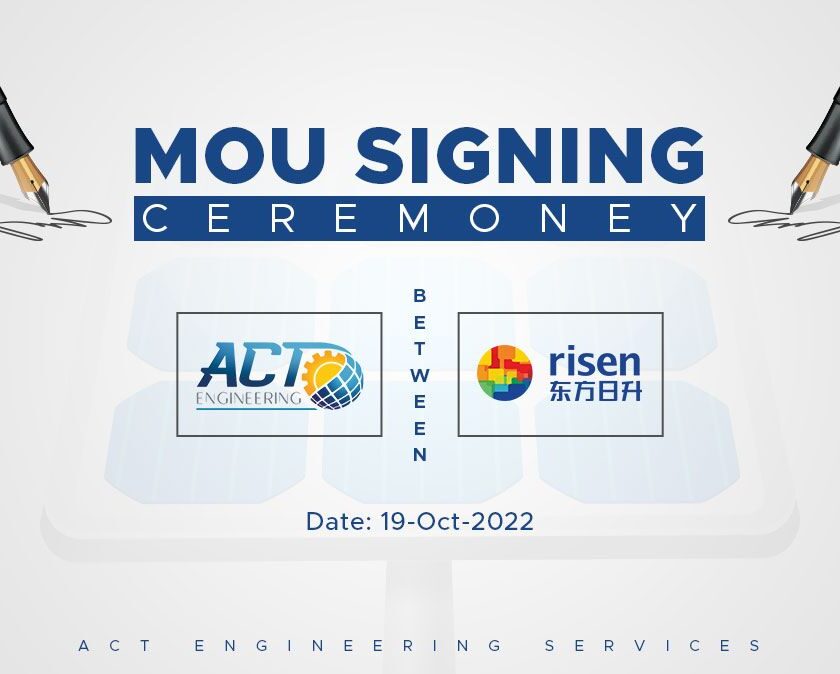 Risen Energy has announced that it has signed a strategic cooperation agreement with ACT Engineering in Pakistan. At the signing ceremony, Mr Muhammad Ahsan, Risen Country Sales Head for Pakistan, stated: "Pakistan has become our main market in Asia since its extraordinary boom in demand over the past few years. The Pakistani government has shown a great interest in renewable energy and continues to support the development of the industry".
"We are delighted to cooperate with ACT Engineering, one of the country's most professional EPC companies that share the same corporate values as ourselves in putting product quality as a priority," he said.
Leo Risen, Director of Sales for Central Asia, said that Pakistan had also stated that it was an emerging and potential solar market in Asia.
Risen Energy is the driving force behind global energy innovation with solar modules and photovoltaic power plants, providing sustainable energy solutions and integrated services across the globe.
Risen Energy is helping customers reach their low-carbon and zero-carbon goals. Risen Energy strives to do its part to support the global community in entering a new era of carbon neutrality
Risen was founded in 1986 and is a pioneer in Solar PV module manufacturing and ranked in the top five Tier PV manufacturers.