[Karachi, Pakistan – September 14, 2023] – Solis, renowned as the third-largest inverter manufacturer worldwide, marked a significant milestone at the Solar Pakistan Exhibition & Conference 2023, held from September 7 to 9 at the Karachi Expo Centre. The event saw the introduction of Solis' highly-anticipated S6 technology range to the Pakistani market for the very first time.
The S6 technology range by Solis is a versatile and innovative solution designed to cater to a diverse array of applications, including residential, commercial, and utility-scale solar projects. The highlight of this cutting-edge range is its emphasis on generator connectivity and multiple input methods, which enhance its functionality significantly.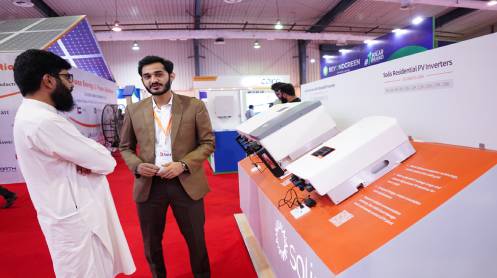 One of the standout features of the S6 technology is its automatic UPS switching capability, ensuring seamless power continuity for users. Additionally, the S6 offers up to 10 seconds of 200% surge power backup overload capability, making it a robust choice for various energy storage needs.
In residential environments, the S6 inverters connect solar panels to a low-voltage battery. These inverters intelligently manage solar energy production during the day, continuously assessing production against demand in real-time. This enables them to distribute electricity both for immediate use in the home and to charge the battery for later consumption, whether during the night or during peak periods.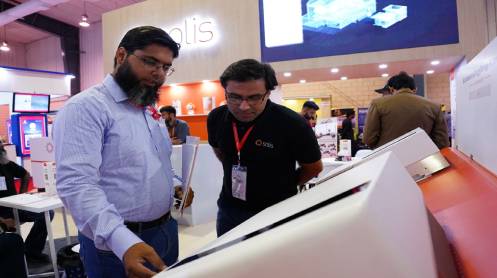 Solis' S6 Advanced Hybrid energy storage inverter is designed to meet the requirements of residential and commercial photovoltaic (PV) energy storage systems. It supports multiple parallel machines to form single-phase systems, with a maximum of 48kW in parallel. Moreover, the inverter is compatible with both lead-acid and lithium batteries, offering multiple battery protection features for added safety and efficiency.
The introduction of Solis' S6 technology range to the Pakistani market underscores the company's dedication to research and development, representing years of innovation and a commitment to providing cutting-edge solutions for the evolving energy landscape.
With power classes ranging from 3kW to 8kW, the Solis S6 hybrid inverter empowers users to harness clean electricity while optimizing energy structures for greater economic, secure, and stable power consumption. This innovative inverter boasts features such as Bluetooth configuration, generator connectivity, UPS-level switching, and enhanced surge capabilities, ensuring that users enjoy uninterrupted power supply.
Moreover, Solis places a strong emphasis on sustainability, as evidenced by the inverter's high DC/AC ratio, PV string current support, and customizable charging/discharging settings. These features reduce electricity bills and maximize the use of solar energy, contributing to a greener and more cost-efficient energy solution. Solis also facilitates system expansion, whole-house backup, and versatile working modes to accommodate diverse energy needs.
Solis' commitment to customer support is further underscored by the establishment of a local service team in Pakistan, demonstrating their dedication to making clean energy accessible to all.
With compatibility with various battery types and robust communication options, Solis provides flexibility, reliability, and a comprehensive solution for individuals, businesses, and utilities looking to harness the power of solar energy.
For further information about Solis and their S6 technology range, please visit www.solisinverters.com
About Solis: Solis is a leading global inverter manufacturer with a commitment to delivering high-quality, innovative, and reliable solar energy solutions. With a strong focus on research and development, Solis offers a wide range of inverters tailored for residential, commercial, and utility-scale solar projects, helping customers harness the potential of clean energy. Solis is dedicated to sustainability, affordability, and customer satisfaction, making clean energy accessible to a global audience.